Health Valley Event (HVE) is the place to be in the Netherlands to meet everyone involved in innovations, science and business in Life Sciences and Health. 
Health Valley Event 2022 was taking place on 15, 16 and 17 March in hybrid form: onsite in Pathé Nijmegen and online with event programme: Connect, Challenge and Grow! The 3-day programme is composed with the help of the advisory committee that advises team Health Valley on topics, themes and speakers. Our agenda offers a choice of various tracks for participants that all contribute to our joint social challenge:
"Ensure that we will at least live 5 years longer in good health by 2040 and reduce the health differences between social classes by 30%."
More than 1,000 people representing almost 500 companies related to Life Sciences & Health registered to participate in the 2022 edition of Health Valley Event.
25 + nationalities
80 + (international) speakers
60 + exhibitors & demonstrations
42 + inspiration sessions
1-1 matchmaking meetings & dinners
Participants were able to follow one or more of these tracks:
Track 1: Business in healthcare
Track 2: Ageing well
Track 3: Healthcare of the future
Track 4: Prevention
Track 5: Digitization
Track 6: Sustainable health(care)
Track 7: European collaboration
#HVE2022 was organised by Health Valley Netherlands in collaboration with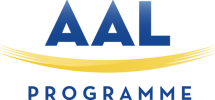 and sponsored by Provincie Gelderland, IntoNijmegen, Sint Maartenskliniek and Health~Holland.